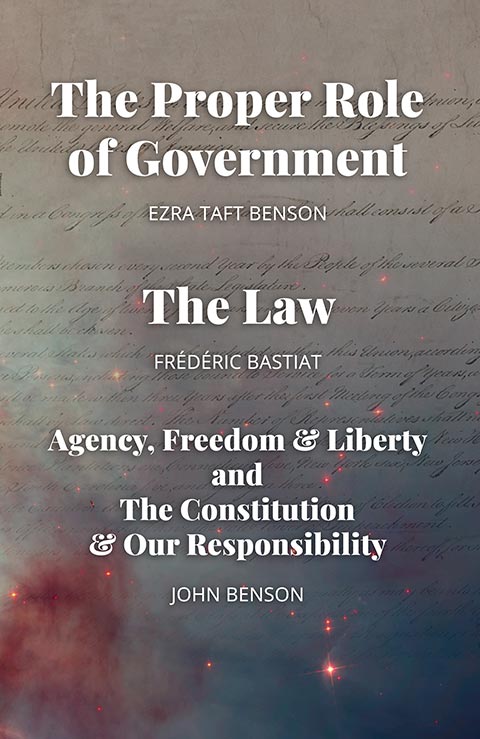 This new book contains two of the best treatises on fundamental rights and the role of government:
The Proper Role of Government by Ezra Taft Benson
The Law by Frédéric Bastiat
Also, A Look at Agency, Freedom & Liberty, and the Constitution & Our Responsibility
Available on Amazon.com and LDSFreedomBooks.com
Topics covered in this book:
The difference between agency, freedom and liberty?
The three elements of moral agency
The Constitution & our responsibility
Fundamental rights
The proper role of government
Understanding the proper role of government and our God-given fundamental rights is essential for a free people. Without an adequate and correct understanding of these principles, we cannot make informed and educated decisions.
"Not only does your every political decision involve the free agency of others, but that of numerous people." (H. Verlan Andersen)
If you find any value in this book, please share it with others.
"Where the Spirit of the Lord is, there is Liberty"
Buy now on Amazon.com or LDSFreedomBooks.com